Four new publications from Data and Design Lab!
First, the paper "Deep-learning coupled with novel classification method to classify the urban environment of the developing world" has been successfully presented at the second International Conference on Signal Processing and Machine Learning (SIGML) on January 23, 2021. The paper can be accessed from the AirCC site using this link.
Second, "Innovations in Teaching and Learning in Distance Mode during COVID-19 in Sri Lanka and Bangladesh" has been published in the National Conference on COVID 19: Impact, mitigation, opportunities and building resilience on January 21, 2021.
Third, "Just-in-Time Educational Aid to Deliver Instant Help for Students in Developing Countries" has been published in the journal of Recent Trends in Information Technology and its Application- HBPR publication on December 2020.
Fourth, "Understanding the responsiveness of local-level e-Governance platforms of Bangladesh" has been published in the 13th International Conference on Theory and Practice of Electronic Governance (ICEGOV) on October 2020. 
Dr. Zaber will be presenting at the PTC'21 telecom conference about "The Future of Mobile: Regulatory Challenges, Competition, and Customer Needs and Demand". See the program details here.
The online platform can be accessed using the link below.
https://www.ptc.org/ptc21/online-platform/
Dr. Moinul Zaber will be speaking in the "Spectrum Policy for Developing Digital Economy in Indonesia" webinar hosted by LPEM FEB of Universitas Indonesia. 
The webinar will be held at 9 AM on 29 December 2020 (Jakarta time). Registered users can watch it live on Zoom and will get a free e-certificate.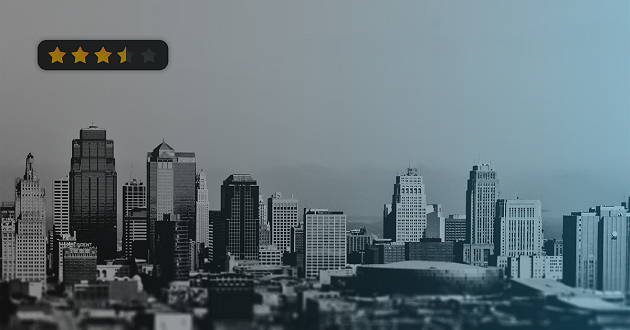 Dr. Judy Backhouse and Dr. Moinul Zaber has published an article "Really Smart Cities ignore smart city rankings" on UNU-EGOV site. The article focuses on IMD Smart City Index 2020 and why it is okay if your beloved city did not rank high in the index.
The article is also available at The Daily Star news website.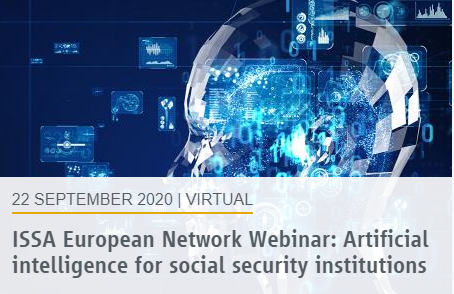 Dr. Moinul Zaber presented a keynote speech on Data and Design Lab's recent works for energy policy at the Big Data and Power Management seminar organised by Bangladesh Energy Policy Research Council (BEPRC) on July 7, 2020. The seminar was presided over the Honorable Energy Advisor Dr. Tawfiq-e-Elahi Chowdhury, Honorable State Minister of Energy Nasrul Hamid and secretaries of high officials of energy ministries were present at the online seminar.
The focus of the keynote was the use of non-traditional data sources merging with traditional data sources to understand socioeconomic development and energy use of Bangladesh.
The presentation was based on our recent work on use of Nighttime lights data and household level electricity usage to understand people continously at disaggregated spatial spread.
Source: News from the Ministry of Power, Energy and Mineral Resources, BD.
Dr. Diogo Gonçalves and Dr. Moinul Zaber discuss the strategies to flatten the curve in (special edition on CoVID 19) of United Nations university newsletter "Insight" on April 15, 2020.
Dr. Ibrahim Kholilul Rohman, Dr. Hasib Ahsan and Dr. Moinul Zaber discusses the need for effective communication for regulations in The Jakarta Post on May 19, 2020.
Three papers from our lab have been accepted by IEEE Region 10 Symposium TENSYMP 2020.
A Complex Network Analysis of Inland Waterways Network of Bangladesh
What Can Nighttime Lights Tell Us about Bangladesh?
Does Electric Prepaid Meters Decrease Payment Delinquency? Evidence from Data Centric Analysis of Electricity Consumption in Dhaka, Bangladesh
Congratulations to Firoza Tabassum, Humaira Islam, Muntasir Wahed, Redwan Ahmed Rizvee, Riddho Ridwanul Haque and Shourav Bin Rabbani.
Dr Ibrahim Kholilul Rohman & Dr Moinul Zaber express their views on decision making priorities for the COVID-19 on Jakarta Post. Read the full article here. 
Data & Design Lab has collaborated with BRAC Technology to create a disaster management tool in response to covid-19. The tool will help BRAC and numerous other organizations monitor and plan aid activities. See the site in action at urbanslummap.brac.net.
Dr. Moinul Zaber talked about use of BigData in policy making and career at CA Bhabon on 16th January, 2020. For details click here
Md Abu Sayed attended an invited talk in EdTech Asia Summit 2019 at Singapore on 1-2 August, 2019 to present Education Research of Data & Design Lab. 
Dr. Moinul Zaber, has been appointed as a Visiting Associate Professor at CSIS of Tokyo University, Tokyo, Japan. He is currently in Japan (16th June-15th August, 2019) developing research projects related to use of heterogeneous data to understand urban mobility, spatial dimensions of urban educational poverty. Based on the findings of the project policy formulations will be prepared.
DnD lab has joined with BRAC to build a robust Data Scientific environment at BRAC and BRAC International. BRAC, an international development organisation based in Bangladesh, is the largest non-governmental development organisation in the world, in terms of number of employees as of September 2016. Established by Sir Fazle Hasan Abed in 1972 after the independence of Bangladesh, BRAC is present in all 64 districts of Bangladesh as well as 13 other countries in Asia, Africa, and the Americas. We have started to look at BRAC's Data with a goal of establishing a unique ID (UID) mechanism that will be useful enough to be used  across programs. This is the prerequisite to establish data scientific capability and will empower BRAC to monitor and ascertain the impact of its programs on the individual beneficiaries. This is our second project after the first one we conducted last year to understand the nature of data, data quality and data policy. 
BIG data on Health:
Dr. Moinul Zaber presented his work on "Sources of Big Data in Health (a comparative description of national and international data sources and identification of new/emerging sources of data)" at International Conference on Big Data for Health held on 11-12 February, 2019.
Pacific Telecommunications Council (PTC)
Dr. Moinul Zaber was a panel member at the Research Topical Session: World Coordination of 5G – What is at Stake for the Upcoming WRC-19? The program was held on Monday, 21 January, 2019 at Mid-Pacific Conference Center, South Pacific 2 PTC 2019. https://council.ptc.org/PTC/PTC19/online-program/Function_Display.aspx?EventKey=PTC19PROG&FunctionKey=RTS_WRC19
Dr. Moinul Islam Zaber, Director of Data & Design Lab was invited to One Belt One Road Federation Meeting, 2nd World Intelligence Congress (WIC 2018),Tianjin Municipal People's Government, National Development and Reform Commission, Ministry of Science and Technology, Ministry of Industry and Information Technology, Cyberspace Administration of China, Chinese Academy of Sciences and Chinese Academy of Engineering, China Association for Science and Technology to present his research on "Importance and Challenges of using Data for Public Policy in Bangladesh : Notes on its evolution and challenges". The conference was held in China on 16th May, 2018 to 19th May, 2018.
Traffic Pattern Analysis from GPS Data: A Case Study of Dhaka City  has been accepted  for the 2018 IEEE International Conference on Electronics, Computing and Communication Technologies (CONECCT)
One of our research paper titled as "A smart grid prerequisite: survey on electricity demand forecasting models and scope analysis of demand forecasting in Bangladesh" won the BEST PAPER AWARD under Computer & Security Track at the IEEE Region 10 Humanitarian Technology Conference 2017 (R10-HTC), 21-23 December 2017, BUET, Dhaka, Bangladesh. Authors of this paper are Samiul Islam, Dr. Amin Ahsan Ali and Dr. Moinul Zaber.
Rohan Samarajiva, founding Chair of LIRNEasia will give a talk on Big Data for Development at University of Dhaka
Dr. Vigneswara llavarasan from IIT Delhi, will be giving a talk on Big data for Governance at CSE 314  at 2:00 PM on Saturday, 14th October 2017. His brief profile is here: http://web.iitd.ac.in/~vignes/#seven
Submitted project report on "Enumerating the obstacles of accelerating the use of digital classroom: Lessons from Bangladesh" to UGC (University Grant Commission) in October 2017. The project was funded by UGC, Bangladesh.
Moinul Islam Zaber presented paper that tries to find evidence of Broadband's impact on quality of life, based on Swedish Data in TPRC (Telecommunications Policy Research Conference) conference in Washington, USA
Moinul Islam 

Zaber

 presented a paper on "Enumerating the obstacles of accelerating the use of digital classroom: Lessons from Bangladesh" in CPRsouth2017 in Yangon, Myanmar from 30th August to 1st September

2017
Samiul Islam has attended CPRSouth Young Scholar Program and conference 2017 from 28th August to 1st September at the Inya Lake Hotel, Yangon, Myanmar as one of the 20 selected young scholars from the Asia Pacific and Africa. Main emphasize of the workshop were interactive and practical aspects of taking research to policy and how ICT can help.
Dipankar Chaki Joy presented his paper on the Complex network in CPRsouth 2017 in Yangon, Myanmar.
Md Abu Sayed attended EdTech Asia Summit 2017 in Ho Chi Minh City, Vietnam from July 29-30, 2017 to get the update on Education Technology initiatives in Asia. EdTech is working to build a community of Educational Technology Entrepreneur in Asia.
The 9th China Cloud Computing Conference that was held on June 14-16 at China National Convention Center in Beijing, organized by Chinese Institute of Electronics. He was invited to join in for establishing the International Federation for Cloud Computing and Big Data during the Belt and Road Forum as a cooperation partner. He gave a talk on Big Data for development focusing the developing world. 
Moinul Islam Zaber presented paper on "A novel use of ICT to deliver just-in-time educational aid to help better learning for the school students in developing countries" in CPPsouth2016 in Zanzibar, Tanzania