Data & Design Lab
Welcome to Data and Design lab. Here we blend Data science, machine learning, statistical inference with human-centric design principals to aid policymakers what they do the best – policymaking. We believe evidence-based policymaking can help policy-making easier and efficient. However, we do not think everything can be solved from data-driven knowledge. We, therefore, focus only on certain fields- energy, education, ICT, health- where there is an access to data that can be harnessed. 
Data science- encompasses ideas and thoughts from computational social science, machine learning, statistical learning, social science, behavioral science and many other new disciplines of physical and social sciences. As the world is embracing digital technologies, machines and humans are producing more data that may directly or indirectly give insights about our environment. Policymakers be that from public offices or from private enterprises may use these insights to shape their policies or business goals. Harnessing data efficiently thus can open up new horizons. The developed world has embraced the idea and many countries have taken initiatives to find out the best way to harness data for public good. Developing world should not wait as this may be the cause of new digital divide as data begets information and information begets efficient business and policy. 
Design thinking helps to make understanding of our surroundings better. The researchers believing in Design centric thinking argue that better design can help get a better result, and design flaws may cause a worse result. We believe working with data needs a marriage with Design thinking as we need to think about the consequence of our works before we delve into data-centric research. We believe design thinking, therefore, can play a vital role in public policy. 
With the advent of efficient hardware to store and process a large amount of data, computational mechanisms to learn patterns from large datasets and people's interest to harness data new possibilities of Data science for social good are engendering. We harness state-of-the-art knowledge from social science, arts, physical science and behavioral science and blend them with our visions of human-centric computing to harness insights from Data.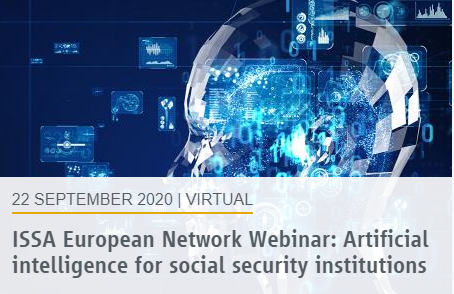 Dr. Moinul Zaber presented a keynote speech on Data and Design Lab's recent works for energy policy at the Big Data and Power Management seminar organised by Bangladesh Energy Policy Research Council (BEPRC) on July 7, 2020. The seminar was presided over the Honorable Energy Advisor Dr. Tawfiq-e-Elahi Chowdhury, Honorable State Minister of Energy Nasrul Hamid and secretaries of high officials of energy ministries were present at the online seminar.
The focus of the keynote was the use of non-traditional data sources merging with traditional data sources to understand socioeconomic development and energy use of Bangladesh.
The presentation was based on our recent work on use of Nighttime lights data and household level electricity usage to understand people continously at disaggregated spatial spread.
Source: News from the Ministry of Power, Energy and Mineral resources, BD.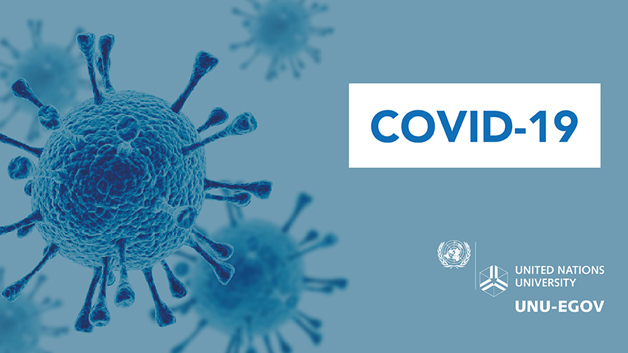 Dr. Diogo Gonçalves and Dr. Moinul Zaber discuss the strategies to flatten the curve in (special edition on CoVID 19) of United Nations university newsletter "Insight" on April 15, 2020.
Three papers from our lab have been accepted by IEEE Region 10 Symposium TENSYMP 2020.

A Complex Network Analysis of Inland Waterways Network of Bangladesh

What Can Nighttime Lights Tell Us about Bangladesh?

Does Electric Prepaid Meters Decrease Payment Delinquency? Evidence from Data Centric Analysis of Electricity Consumption in Dhaka, Bangladesh 
Congratulations to Firoza Tabassum, Humaira Islam, Muntasir Wahed, Redwan Ahmed Rizvee, Riddho Ridwanul Haque and Shourav Bin Rabbani.
Dr Ibrahim Kholilul Rohman & Dr Moinul Zaber express their views on decision making priorities for the COVID-19 on Jakarta Post. Read the full article here. 
Data & Design Lab has collaborated with BRAC Technology to create a disaster management tool in response to covid-19. The tool will help BRAC and numerous other organizations monitor and plan aid activities. See the site in action at urbanslummap.brac.net.
Dr. Moinul Zaber talked about use of BigData in policy making and career at CA Bhabon on 16th January, 2020. For details click here
Md Abu Sayed attended an invited talk in EdTech Asia Summit 2019 at Singapore on 1-2 August, 2019 to present Education Research of Data & Design Lab. 
F. Tabassum, H. Islam, A. A. Ali and M. Zaber, "A Complex Network Analysis of Inland Waterways Port Connectivity of Bangladesh," in IEEE Region 10 Symposium (TENSYMP), Dhaka, 2020.
A well-structured inland waterways system should help Bangladesh fulfill SDG goals. In this study, we employ complex network analysis methods to analyze the river-port network of the country. We ascertain different types of ports based on their importance and placement in the connectivity network. Data regarding port location, vessel routes, and schedules were collected from governmental resources. Using the data, a connectivity network was built for further analysis. Different measures of network analysis are used to categorize the ports and the network model has been identified. These categories should help transportation planners and policymakers to better design the inland waterways network of Bangladesh.
M. Wahed, R. A. Rizvee, R. R. Haque, A. M. Ali, M. Zaber and A. A. Ali, "What Can Nighttime Lights Tell Us about Bangladesh?," in IEEE Region 10 Symposium (TENSYMP), Dhaka, 2020.
Analyzing the state and growth of various socio-economic indicators is essential for effective developmental planning at a sub-national level. However, in many cases, data regarding such indicators are not publicly available and/or hard to collect. In many other cases, the available data may not be recent enough. In contrast, satellite data is both readily available and up-to-date. In recent times, various studies have been conducted to use different types of satellite data as a proxy to determine the condition of socio-economic indicators in different places around the world. In this paper, we study the efficacy of one such data source, nighttime lights (NTL), for monitoring factors related to sustainable development in the context of Bangladesh.
S. B. Rabbani, A. A. Ali and M. Zaber, "Does Electric Prepaid Meters Decrease Payment Delinquency? Evidence from Data Centric Analysis of Electricity Consumption in Dhaka, Bangladesh," in IEEE Region 10 Symposium (TENSYMP), Dhaka, 2020.
Prepaid electricity meters are favored by power distribution companies to improve revenue collection, debt prevention and ensure customer satisfaction. In this paper, we investigate changes in bill payments pattern of customers in Dhaka, Bangladesh who had switched from post to pre-payment meters. We collected postpaid bill and prepaid recharge payment data over there years. We specifically look into payment behavior of residential household customers to understand the effect of prepaid meters on payment delinquency. Analysis of postpaid bill indicate that at least 32% households skipped paying one or more bills over a period of one year. Households consuming 100-300 KWH accounts for almost 51% of the total delinquent households. After prepaid switch, approximately 46% of all households are making prepayments every month. 52% of households who skip paying bill and 45% of households who pay bill after due date, at least once, are now recharging every month. Overall the technological intervention shows considerable reduction of retail debts and a behavioral shift towards on time payment.